John Fort was the bomb-aimer on the Lancaster Bomber AJ-J, one of 18 aircraft taking part in Operation Chastise, 16-17 May, 1943. Operation Chastise is better known as the Dam Busters raid.
John was born at the Shooters Arms in Nelson on 4 July 1912 and references are made online to him having attended Christ Church School in Colne. Whilst no conclusive proof has been found in the school records – the admission registers do not survive for the period and no mention is made of him in the log book – it seems very likely: his brother Robert certainly attended and the school was across the road from Bents Brewery, the Fort family business and home. John's aunt Annie was a teacher at the school, starting as a pupil there before becoming a pupil teacher. She eventually became head teacher at Lord Street School in the town.
John joined the RAF in 1929 and went on to serve as a member of the ground crew on the aircraft carrier HMS Glorious. When the Second World War came, he volunteered for air crew training during which John was selected as a specialist bomb-aimer. For his role in Operation Chastise John was awarded the Distinguished Flying Cross.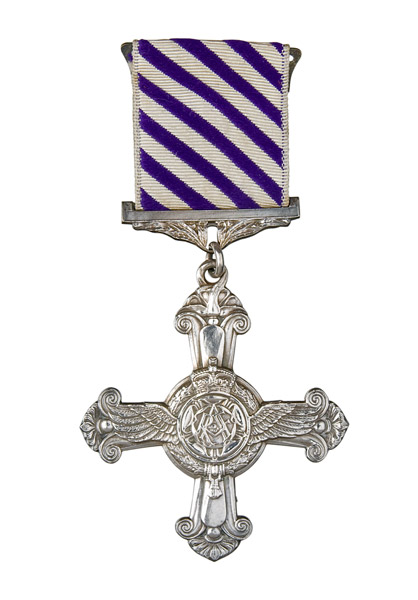 He did not survive the war though. John died in a plane crashed only a few months later, on 15 Sep 1943. He has no known grave, but is remembered on the Runnymede Memorial,  as well as the main Colne war memorial…
…and the Christ Church memorial.
In 2015, the specially-made sight used by John to aim the "bouncing bomb" on the approach to Mohne dam was sold for over £41000. Read more.
Notes:
http://www.breakingthedams.com/johnfort.html
https://dambustersblog.com/category/john-fort/
Christ Church School records are at Lancashire Archives, reference SMCO/11